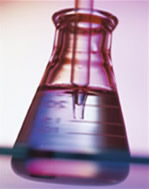 If you obtain drinking water from your own well, you alone are responsible for assuring that it is safe. The question of whether or not to have your water tested is a serious one that concerns the health of you and your family. Your water should be safe to drink and acceptable for all other household uses. In addition to illness, a variety of less serious problems such as taste, color, odor, and staining of clothes or fixtures are symptoms of water quality problems. Even water that appears problem-free may not necessarily be safe or acceptable. For this reason, routine testing for a few of the most common contaminants is highly recommended. Even if you currently have a safe, pure water supply, regular testing can be valuable because it establishes a record of water quality. This record can be helpful in solving any future problems, should your water supply be compromised. The table below shows typical pricing.
Water Test Type
Price
Basic Potability (see
below for details)

$125

Lead

$75

VOC's

$150

Radon in Water

$90
Special pricing available if you require more than one of the above tests.

Basic potability includes coliform bacteria, odor, color, turbidity, pH, hardness, chloride, sulfate, iron, manganese, sodium, nitrite and nitrate.

Basic potability is always recommended when your water source is private (well).

Lead is always recommended when your home is older.

VOC testing is recommended when the water source may be contaminated with oil, gasoline, cleaning solvents etc..)
Want to know more? Click here.. to contact us for more information.

Serving Western Massachusetts & Northern Connecticut
Phone: (413) 562-7099