Wood Destroying Insects: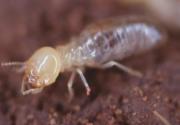 Cummings & Cioch can inspect your home for wood destroying insect infestations, in coincidence with your home inspection. We will provide you with an objective report as we are not affiliated with any extermination company nor do we apply pesticides or perform structural repairs. We will examine the interior and exterior of your home for the presence of termites, carpenter ants, carpenter bees, powder post beetles, and other wood destroying organisms and report on them. We offer conventional/FHA/VA reports. If we determine the presence of Wood Destroying Insects, we will make written recommendation for treatment on this report. Structural repairs that may be necessary will be included in the Home Inspection Report.

Want to know more? Click here.. to contact us for more information.



Serving Western Massachusetts & Northern Connecticut
Phone: (413) 562-7099